Online Yoga – How my family benefits.
Prenatal Yoga: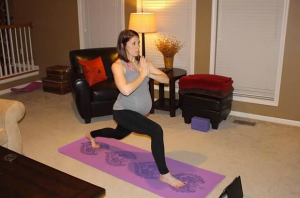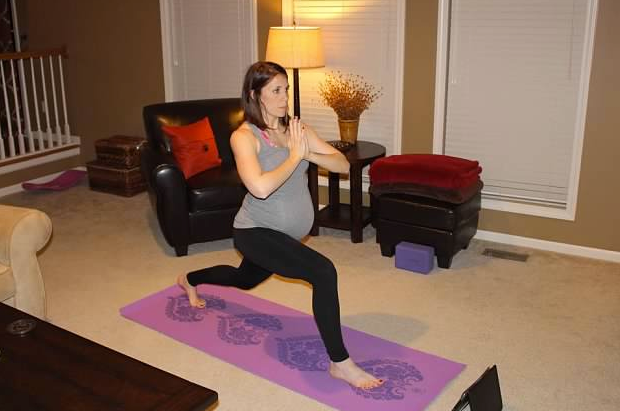 Online yoga has been a lifesaver during my pregnancy.  The farther along I progress through my pregnancy, the more hit or miss my energy levels have been.  Having the convenience of yoga anytime I want or need has been perfect for any energy level.  A more challenging Hatha or Vinyasa Flow for the days I have lots of energy or a Gentle Yoga for the days I want to move, but maybe don't have the energy to spare for an intense session has been a great solution to keeping me active and stretched out.  In addition, the varying class lengths have also been a nice compliment to the types of classes, from 20 minutes to 75 minutes, there is a class length that I can easily fit into my day as a full time working mom.
Husband/Wife time:
As a wife, mother of two, soon to be three kiddos, full time employee working 40+ hours a week, online yoga is a nice reset for my husband and myself.  Life is crazy and often times, focused time with my husband is at a minimum.  Online couples yoga allows us to be together whenever we can fit it into our schedules.  Some days it's early in the morning before the kids rise and other days it's late at night after they are in bed, regardless, it is time we look forward to and appreciate the convenience online yoga provides.  In addition, Debra's sessions are always filled with encouragement and a positive spirit which allows us to really breathe deep, reset our minds with patience and gratitude, as well as build strength – a perfect combination for feeling strong and refreshed after any session.
Kids Yoga:
Our two girls are huge fans of the pajama yoga & kids yoga – their favorite is child's pose and tree pose!  We love that it's a simple way to keep them active, especially in the winter when we are cooped up inside..  We also love that it's something they can take with them throughout life as you can make it as restorative or challenging as you like for your lifestyle.