By Amy Rutherford
Eating Psychology Coach
Chicken is such a good staple meal, but it's easy to get stuck making the same old recipes time and time again. Here's a new one to help mix things up with the help of lemon and paprika!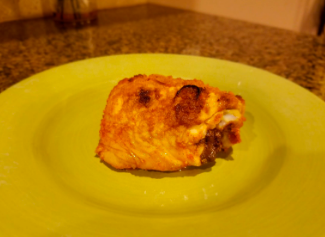 Lemon and Paprika Chicken Thighs
You'll need:
4 organic chicken thighs, skin-on, bone-in

1 TBS paprika

3 tsp garlic powder

1 tsp sea salt

Zest and juice of half a lemon

⅛ cup olive oil
In a small bowl, mix together the dry ingredients. Then add the lemon zest, juice and olive oil. Put your chicken thighs in whatever container you'd like them to marinade. Pour marinade over chicken thighs, making sure to coat thoroughly, and let sit as long as overnight. Once you're ready to cook, preheat the oven to 415 degrees. Place the chicken thighs in a baking pan and cover with the remaining marinade. Cook for 30 minutes. Turn on the broiler (to high if you have the option) and broil for 2-3 minutes, until the skin is slightly browned. Let cool and enjoy! Something green would look fabulous with this meal.