This beautiful and tasty salad is great for spring with strawberries fresh and delicious. It makes a great side dish or a meal on its own. Great to take to parties and always a hit.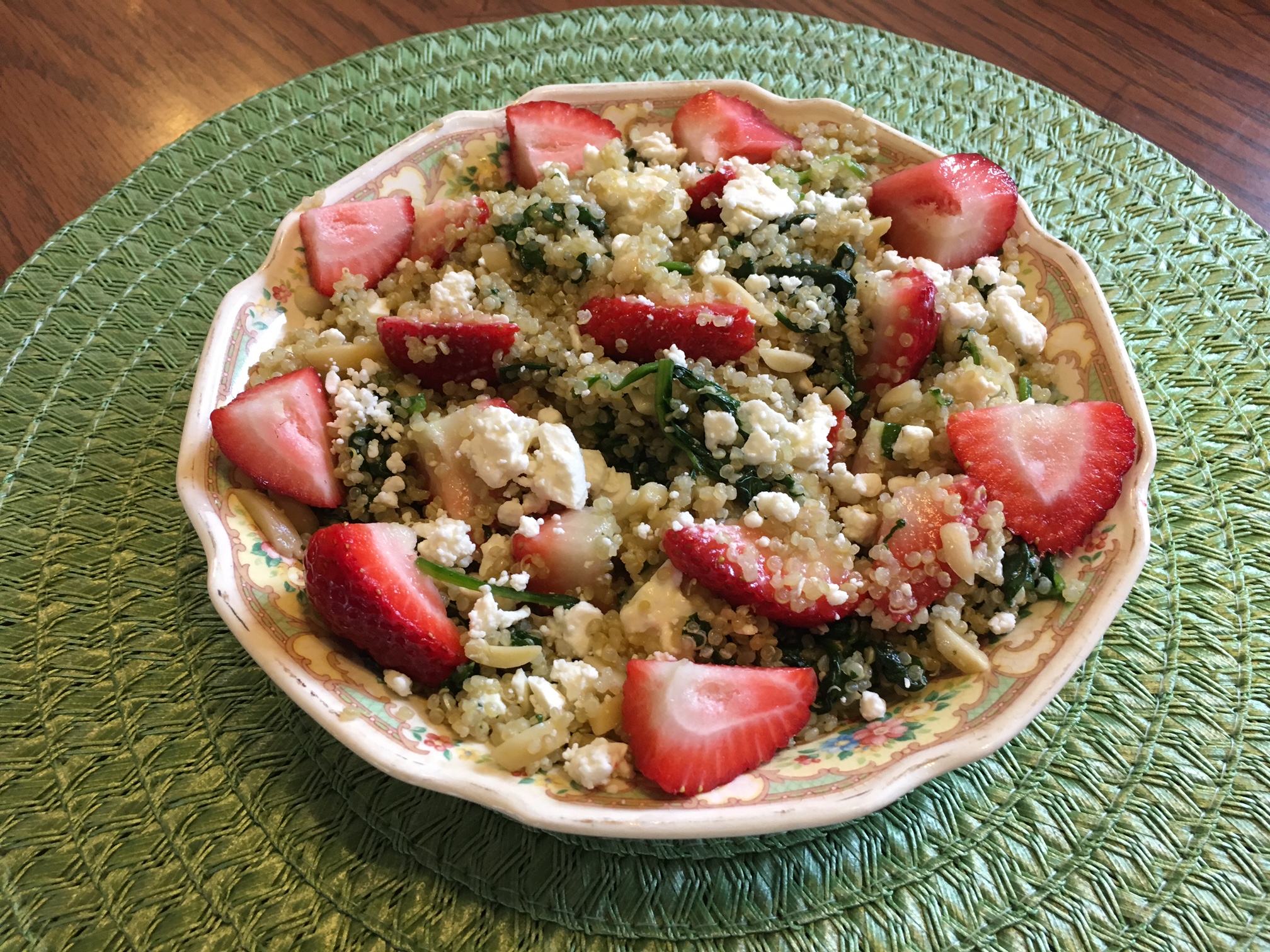 Quinoa Spinach and Strawberry Salad
2 cups cooked quinoa
1 cup chopped strawberries
½ – 1 cup slivered almonds (to taste)
1 cup feta cheese
2 cups chopped fresh spinach – steamed
2 tbsp. honey
2 tbsp. almond oil
Cook quinoa per directions. Once cooked, place chopped spinach on top of hot quinoa still in pan, and cover with lid. Let spinach steam for approx. 5 min.  Stir together quinoa and spinach. Chill quinoa and spinach. Stir in honey and almond oil. Add strawberries, cheese and almonds. Serve chilled.