8 Week Yoga Program centered on weight loss.
Strong, Balanced, Peaceful, Courageous – All these words describe how your body, mind and spirit can feel when you begin a series that combines a yoga program and mindful eating. The Joyful Breath Yoga 8 week weight loss program for beginners and intermediate/advanced students is a weekly program that guides you through pre-planned scheduled classes that gradually become more challenging. Think of this program as bringing a personal yoga instructor into your home, creating a specialized program of transformation just for you. The Joyful Breath Yoga weight loss program is about creating lifelong, lasting changes in your body, mind and spirit. Combining weekly mindful eating challenges along with yoga and pilates classes to find true balance within.
I designed this program based on my own experience after lifelong struggles with my weight. I am 35 pounds lighter than when I began my yoga journey. The balance of strong poses helped me to gain muscle definition that I have never had going to classes and working out at the gym. I found that my own body weight is much more challenging than a hand weight.  To review our yoga programs click here!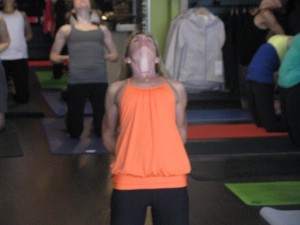 Make a commitment to yourself with intentions, not resolutions. Open yourself to being stronger, more balanced, and most of all courageous enough to celebrate "I am who I am."
Namaste! Debra