Member Spotlight: Watch your body transform with Yoga
We want to thank Margarita for sharing his Yoga experience with us, we love to show everyone that Yoga can change your life for good not just the way you move around but also the way you feel.
How did you get into Online Yoga?
I discovered online Yoga after meeting Debra.
How long have you been practicing Yoga for?
I have been enjoying yoga for six years now.
What is your personal opinion about Online Yoga?
I appreciate the flexibility of online yoga. It breaks all barriers of time, skill level, affordability, and life demands.
Do you recommend Yoga?
Yes, I highly recommended yoga to everyone wanting to get in tune with their body and wellness.
Do you see any difference between online and studio Yoga? If so, please explain
Studio yoga provides people interaction where online yoga provides the opportunity to really be at 'one' with your practice.
Would you like to give any advice for all the people that doesn't feel confident or flexible enough to start doing Online Yoga?
My advice would be to start your practice and watch your body transform.
I love to do yoga with snow falling outside my window.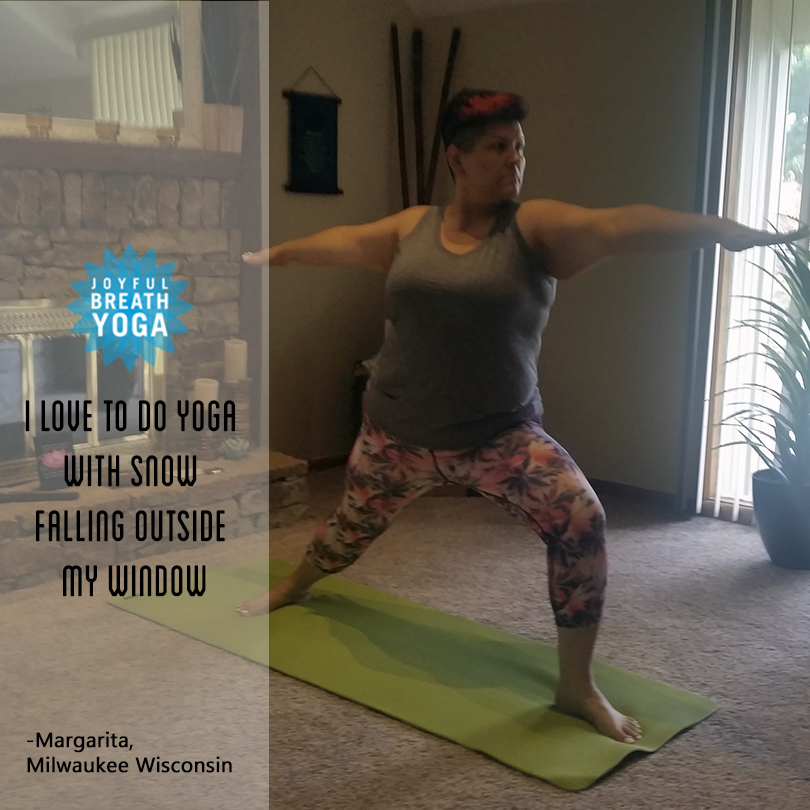 Would you like to start doing yoga today, check our website here.