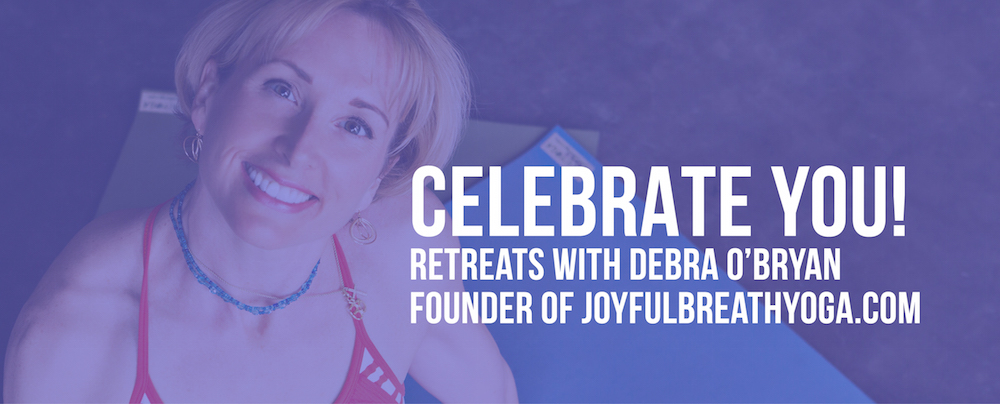 CELEBRATE YOU! Retreats with Debra O'Bryan
A CELEBRATE YOU! Retreat is a true journey into one's self.
At CELEBRATE YOU!, Debra O'Bryan will show you how to let go of the many roles we play in life and the emotions that hold us back so that we may live from a true place of joy.
Throughout the retreat, Debra will combine her extensive experience and training in yoga, mindful eating and spiritual exploration to help you find and celebrate your courage and strength, moving you forward with intention.
Debra has a refreshingly honest and heartfelt approach, drawing from her own personal experiences to help guide you forward in your own life. Find your foundation in gratitude, unlocking your heart and learning to live from a place of true JOY in body, mind and spirit.
See the flyer here: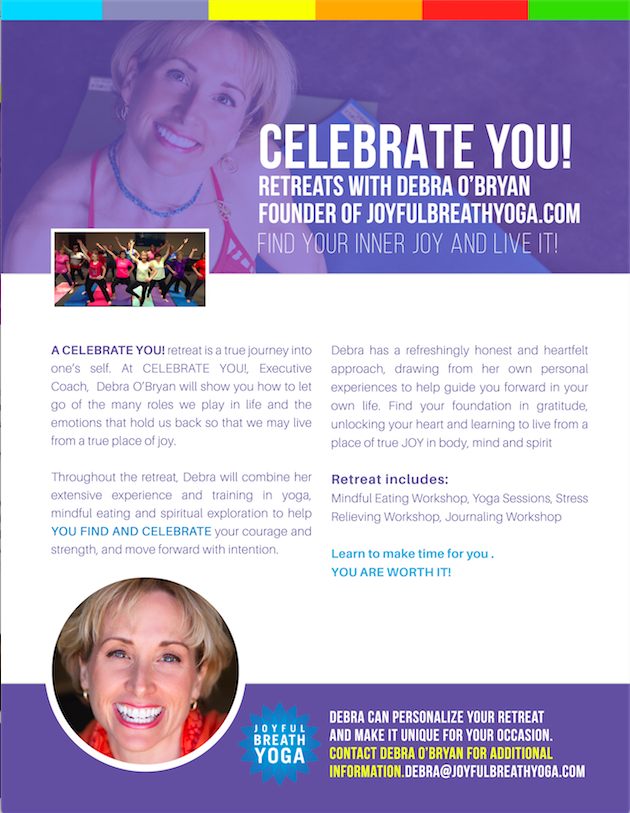 See Debra's Bio here: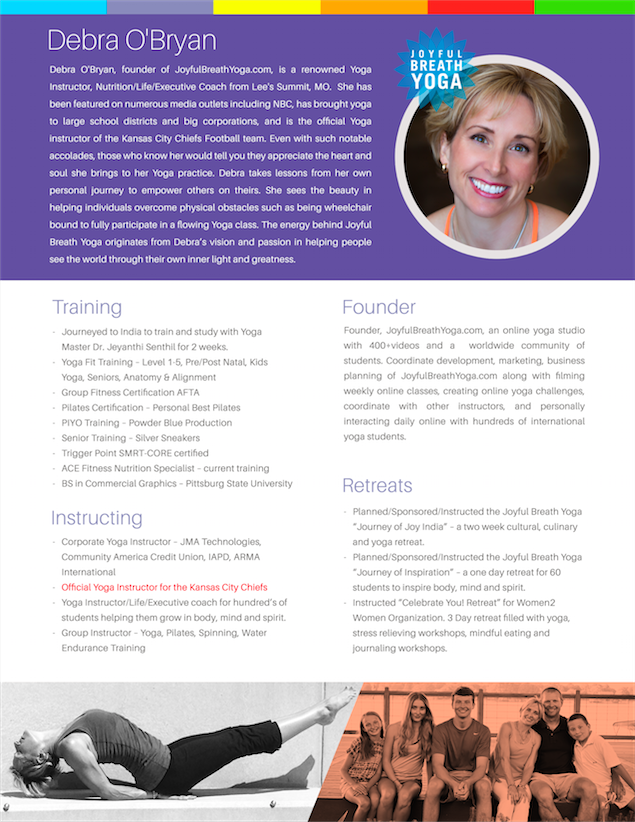 Debra can personalize your retreat and make it unique for your occasion.
Contact Debra O'Bryan for additional information: debra@joyfulbreathyoga.com.