My Greatest Teacher.
As I procrastinated getting out of bed this morning, dreading the inevitable I began to think about my twins when they were infants; giving them 2 bathes each day, going through countless diapers, multiple messy feedings and endless chatter, smiles and laughter. Those are moments I will always cherish. Now dealing with an aging parent suffering dementia, the tasks required to take care of someone are not joyful for me right now. In fact they are downright frustrating. Last weekend I spent 5 hours analyzing my mother's bank statements only to conclude she is spending quite a bit more than she is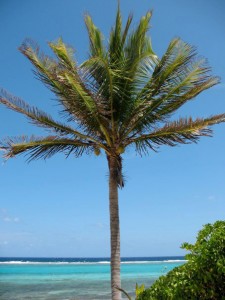 bringing in. Today we went to see about a debt consolidation loan. Luckily she was able to get a little more than half the money needed to pay off her credit cards in an unsecured loan. My challenge is how do I take over her finances? At this point she won't give them up but I have to get her there somehow. I can take her credit cards from her but then she'll forget I have them and order a new one. On her bank statement there were 5 charges over 7 months for a debit card replacements with 2 of those expedited. I thought I had an excellent idea to get her a prepaid credit card to use for her spending….groceries, prescriptions, etc. She rejected that with no real reason. We've had several discussions about her spending. She gets her hair done twice a week because she has trouble lifting 1 of her arms over her head. The salon charges $15 a time and she tips the gal $10! I have tried to impress upon her that a $3-5 tip would be more appropriate especially for someone on a fixed income and in debt. In doing her budget, I realized she must reduce her spending by at least 30%. Now that may or may not sound like much but it is going to be a serious challenge. Take grocery shopping, if she writes a list she doesn't take it with her. She doesn't even look around the kitchen while writing the list. Right now she has 5 bottles of syrup (and she doesn't cook anything that requires syrup), 6 bottle of salsa, 8 boxes of cereal…well you get the picture. If I can get her spending under control she can get the 1 bedroom apartment with assisted services. I really want that for her instead of the studio. The 1 bedroom will give her more dignity and feel much more like a home. In fact, today I decided this is my new year's resolution. Somehow, some way I'm going to make this work.
"When you find yourself in a fury, the person you perceive as causing it is your greatest teacher at that moment. That person is teaching you that you have not yet mastered yourself, that you still do not know how to choose peace as that button is being pushed." Wayne Dyer
My mother is my greatest teacher right now. She is teaching me patience and I'm apparently a slow learner. Last Sunday she asked me 7 times what day it was over the course of 2 hours. Then she called me as soon as I got home and I answered the phone with "It's still the 12th Mom." She laughed at that at least but then didn't remember why she was calling. Why is it that taking care of your children feels like a blessing but not so much when caring for your parents? You might be thinking how selfish I am and I get that. I have many friends that have lost their mother's and would do about anything to have them back. I am very grateful to have my mother here and even grateful that I can help her out, but I'm very frustrated with what it takes to do so. I'm trying to find some joy in coping with the changes and challenges. I'm out of my comfort zone with this. I am not the caregiver type. Kim and I have had these discussions. She has cared for someone through cancer and is good at that. Her fear is what happens to her if she gets sick. I told her not to worry; I would hire someone to help. Now that was a joke, but I was also half serious! My mother has had many surgeries due to issues with arthritis (2 rods in her back, knee replacement, hip replacement and both shoulders replaced). I have given her showers, helped her get dressed and so on. I didn't like doing that but I did it. Those had an end date…a date when she would be recovered from her surgery and take care of herself. Now it feels like I'm taking over her life until the end. I shed a few tears almost every day when I think of her. The tears are for her and not me. I can't imagine how she feels knowing that her mind is failing her and she has the intelligence to know so. I have many lessons to learn on this journey and am not sure what they are all yet. So for now it is one day at a time.
Each morning I think of at least 5 things I am grateful for before I get out of bed. One constant right now is yoga. I love the athletic challenge yoga presents but even more than that is the connecting of mind, body and spirit. Yoga keeps me centered and balanced. I really need that now!
Are you dealing (or dealt) with aging parents or are you the one that doesn't live in the same area and rely on another sibling to do so? How do you cope and find joy? Any advice for those navigating this situation?