Journey of Joy 2013
Hi Friends,
I am Anitha, writing a blog on our Journey of Joy Yoga Retreat – 2013.  It was a ten day magical retreat with Mithra Amaran, Ashok Amaran, Debra O'Bryan, Thomas Seck, Raina Shanks, Julee Burton, Mew Natthahida Tancharoen, Jackie Torres, Dr. Jeyanthi, Mahesh, Vani Chenguttuvan, Nithan, Renu Anand and Me.
A special word of thanks to Mithra and Ashok for organizing the whole trip and taking responsibility in all situations.  Everything was thoroughly mapped and taken care of by Mahesh of Mondial Trials.
The first day was very exciting, just managed to catch the train to Agra.  We visited the Taj Mahal, one of the architectural masterpieces of the world.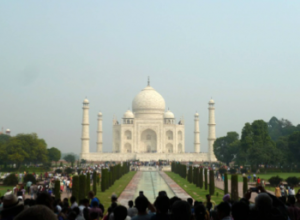 The next day, in spite of our flight being delayed, we made the best use of our time by doing a yoga session at the hotel and continued our journey to Rishikesh – The World Capital of Yoga.  Nature's beauty with the Ganges flowing just behind our resort provided the perfect environment for yoga and spiritual solace.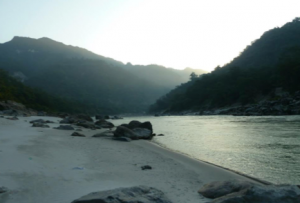 We had two sessions of yoga everyday with Debra and Dr. Jeyanthi instructing us.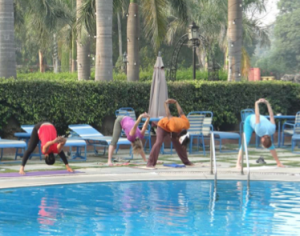 We performed the "Ganga Aarthi" at Parmarthniketan, which is a spiritually energizing divine light ceremony filled with bhajans and prayers after which diyas are set afloat in the holy waters, thanking Moa Ganga for all that has been bestowed on us.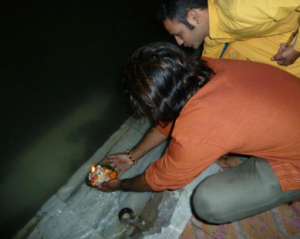 After feeling totally rejuvenated we left for Sikkim.  From our flight we were lucky to view Mt. Everest and the mighty Himalayas in all its pristine beauty.  We visited the Rumtek Monastery near Gangtok which is a Tibetan Buddhist monastery and the focal point of the Karmapa controversy. Special prayers were going on and we meditated with the monks at the monastery.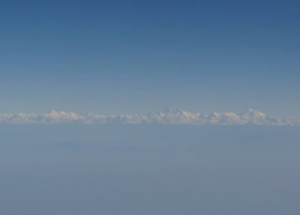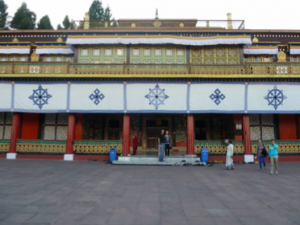 Complete tranquility at Teen Taley resorts was just what we needed for doing yoga.  Debra and Dr. Jai conducted many yoga sessions at this peaceful haven.  We also practiced Tratika meditation with candle lights, cooked dinner with the organic vegetables grown at the resort and practiced MINDFUL EATING.  A healthy attitude towards food isn't just about what you eat, but how you eat it.  As we practice mindful eating we become aware that we don't need to eat as much.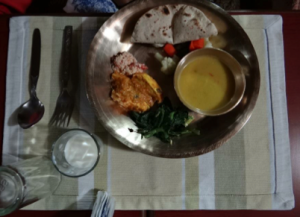 Debra leads the class with a blend of high energy compassion.  Her voice is always there to support and guide you in the yoga practice.  Her dynamic teaching style is an inspiration to all who attend her classes.  She is always effervescent and her excitement flowed throughout the journey.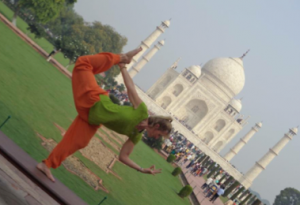 Dr Jeyanthi, Director – Samhitha Naturo Therapy center and Yogasala, organized Vinyasa yoga sessions as well.  Her vast knowledge, skills and expertise in Health, Nutrition, Yoga, Stress Management, Weight Management, Ayurveda, Aromatherapy and many more fields definitely need to be COMMENDED.  As Debra says, Dr. Jeyanthi is "A Lady with a mission".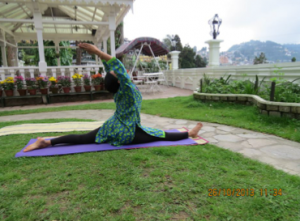 From Sikkim we went to Darjeeling – The Tea Gardens.  We enjoyed a Joy Ride in a steam engine toy train and visited the Yiga Choeling Monastery at Ghoom.  There is a 15 feet high statue of Maitreya Buddha – (Coming Buddha).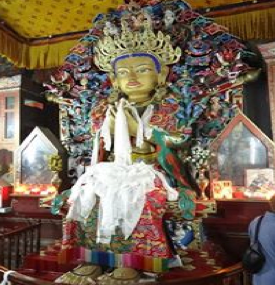 The last dinner we had at Elgin was most memorable.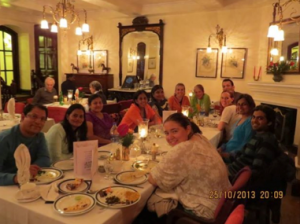 On the last day or our retreat, Debra organized a yoga session which turned out to be the best.  Debra ignited "momentum" as Jackie soaked the ambience with "spirit" by giving a live music courtesy.  The experience was totally awesome with the body, mind and soul being rejuvenated.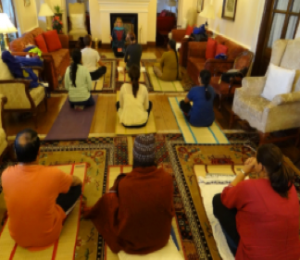 Thanks to Tom and Nithan for the visual treat from their digitals.  The pictures speak for themselves.
Well, words are not enough to express what I feel at the end of one of my most memorable journey.  I will always cherish the precious moments we had together.  May the good vibe this journey generated stay with us always.  All good things must come to an end for the better ones to follow.
Let us keep the Journey of Joy TICKING!!