FREE 10 Minutes for 10 Days Yoga Challenge!
Begin the New Year by committing to yourself: getting stronger in body, mind
and spirit in just 10 minutes a day!
Feb 15 – 24, 2016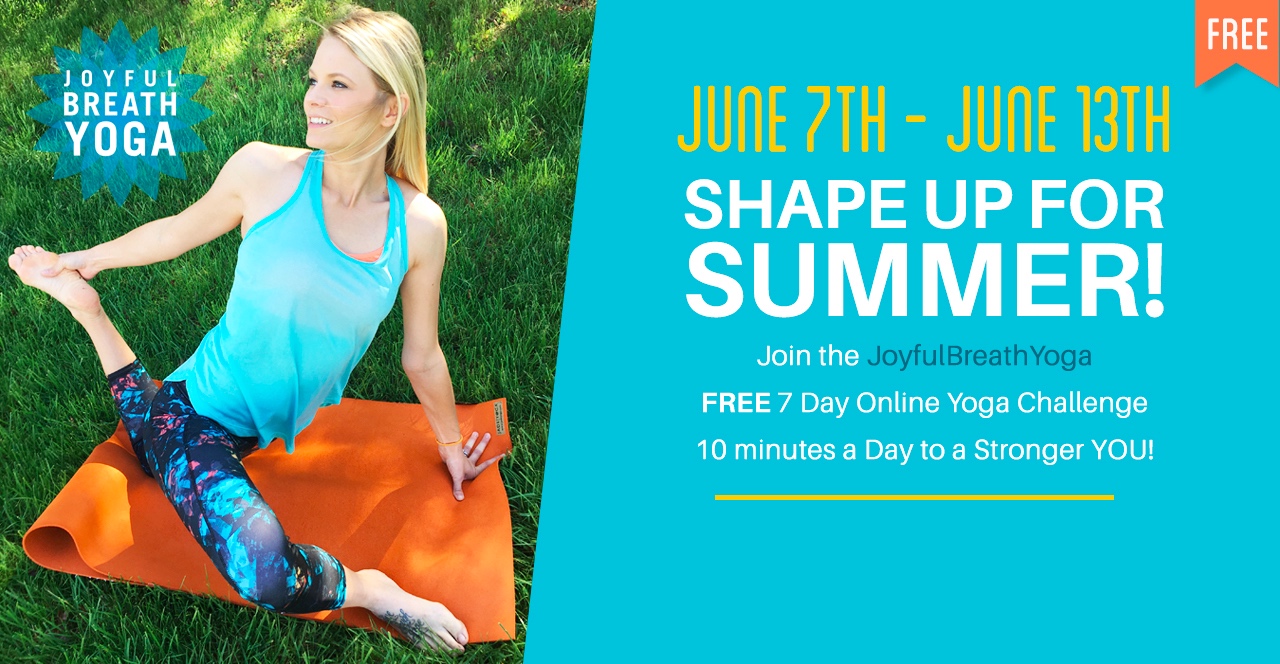 Hello!
I would like to invite you to join me for our new Joyful Breath Yoga Online Yoga Challenge!
Enjoy quick classes that you can do anywhere, anytime, online. Starting with just 10 minutes to your day, you can quickly get started with a Yoga practice in your busy schedule starting Feb. 16th!
The challenge is perfect for all levels and you will receive an email with your free class each day!
Sign up here:
Challenge – 2016 – 10 Minutes for 10 Days Yoga Challenge
Your first class will arrive in your email by 12am CST on Monday, February 15th.
If you do not have your email, please check your "promotions" section for gmail and spam, otherwise email us through the contact us page.
Thank you for joining our Challenge!
Namaste!
:)Debra